Don't chip that tree. Reclaim it!
Did you know that Southeast Michigan's dead urban trees could produce over seventy-three million board feet of lumber each year? Unfortunately, trees removed from our cities are usually fated for the chipper. Instead, by saving and recycling the best logs, our partners create a wide variety of remarkable green products.
Purchasing lumber or other products from Urbanwood does more than give you beautiful, high-quality wood. Urbanwood partners make smart use of local resources. Our network of local sawmills turns dead urban trees into products that bring lasting value and exceptional character to your home.
Urbanwood products: a sustainable choice that supports communities in Southeast Michigan.
Video
The Urbanwood Project: Reclaiming Michigan Wood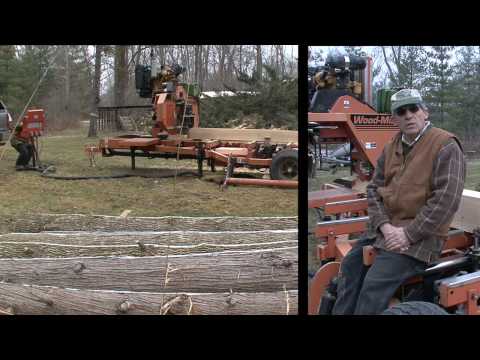 Andrew Daley created a beautiful modern shelving system from Urbanwood walnut planks.
Two Boston residents visited friends in Ann Arbor and came back with a Jeep-full of inspiration.
Two Ways to Shop
View Online
If you see something you like, just contact the mill listed for the product.
View in Person
2 Locations to Serve You! Visit to see the latest products in stock.
2420 South Industrial Hwy.
Ann Arbor, Mich. (see map)
(734) 222-7880
Mon - Sat: 9am - 5pm
Sun: 10am - 2pm
101 Burton St.
Flint, Mich. (see map)
(810) 766-9089
Tues - Sat: 9am - 5pm
For information about additional inventory and/or custom orders, please contact mills@urbanwood.org.